Authors: Lauren Serpico, Jeff Pawelek, Lauren Ariniello & Danielle Chiang –
Digital clinical trials lead the way in advancing precision medicine, driving innovative solutions to health problems that can transform lives. However, the true potential of these trials can only be harnessed when they engage enough participants who are a true reflection of the target patient population. Achieving this representative enrollment not only enhances the credibility and clinical utility of trial results but also paves the way for meaningful advancements in healthcare.
In this two-part blog series, we explore the digital recruitment strategies that are reshaping the landscape of decentralized clinical research, spotlighting our approach at the Scripps Research Digital Trials Center. From the power of strategic partnerships to the impact of social media outreach, we'll delve into different facets of digital engagement. In Part 2 of this series, we'll uncover how protocol adherence and participant retention through digital engagement strategies ensures that these trials not only enroll diverse participants but also retain them throughout the research journey. 
Strategic partnerships
Leveraging partnerships with healthcare organizations, patient advocacy groups, and relevant stakeholders not only facilitates access to potential participants but also enhances trust and credibility. These collaborations enable the deployment of multifaceted outreach efforts, including email campaigns, strategic website placements, and in-app messages. By tapping into the networks and resources of trusted partners, researchers can amplify their reach and engage with individuals who align closely with the trial's target demographic.
Working together to learn more about maternal health
Our PowerMom study aims to recruit people that are currently pregnant or within 3 months of giving birth. Given that target population, we've developed a number of strategic partnerships with organizations that either work closely with or have a product specifically for pregnant or postpartum populations. Some of our most successful means of recruiting have been through digital platforms that are already routinely being used by potential study participants. For example, Ovia Health and the Philips Pregnancy+ and Baby+ applications. 

By doing outreach with organizations that already have an engaged audience of pregnant or postpartum individuals, we're able to easily communicate with large numbers of people that are already familiar with using digital health technologies. This is important, as we're aiming to enroll people in a digital trial, where study participants complete study tasks through a web or app-based platform. After launching our partnership with Ovia Health, we saw the rate of enrollment for our PowerMom Connect study increase by approximately 47%. Enrollment has continued to climb following the launch of our outreach campaign with Philips Pregnancy+ and Baby+ Apps. 
Up until the last few decades, pregnant people have been excluded from clinical research. Our hope is to better understand the disparities that exist in maternal health and equip researchers and participants with better data to understand what constitutes a healthy pregnancy. Given that pregnancy only lasts for 9 months, it's important to partner with trusted organizations that work with or provide services for pregnant people or those in the postpartum period. Traditional clinical research models tend to use trusted patient-provider relationships to recruit people to studies. However, in our direct-to-participant model, we've had to find new ways of meeting people where they already are. And we're hoping in this manner, we're able to provide an opportunity for more people to hear about and participate in our studies.
Working together to learn more about COVID-19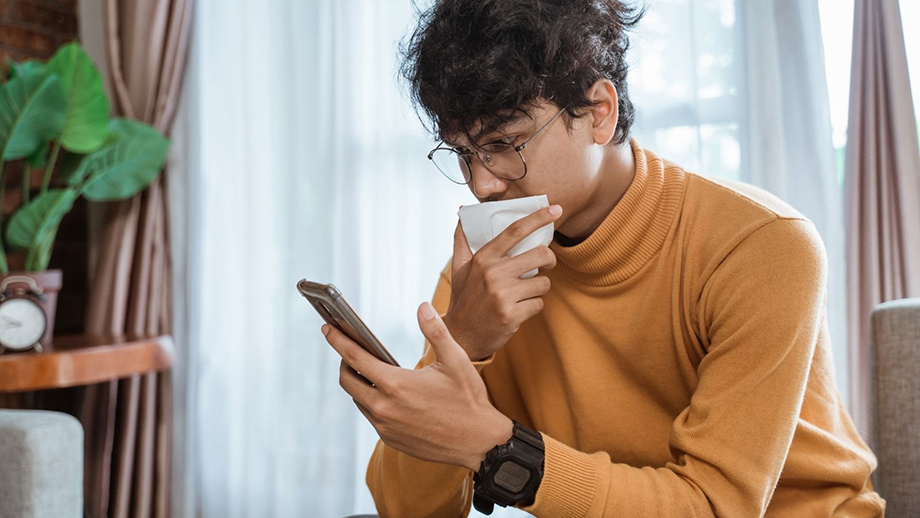 We have partnered with eMed on a study that aims to understand how the medications that people take for COVID-19 impact their symptoms and recovery. eMed is a digital health company that provides fast, easy and affordable at-home healthcare testing that is supervised and guided online by their certified guides. 
Participants in this study agree to complete a series of rapid tests during short telehealth calls with eMed, complete a number of health and symptom surveys, and collect 3 small blood samples at home. 
This partnership has been instrumental in recruiting the target population of those who have tested positive for COVID-19 within the past 48 hours. eMed provided the COVID-19 test kits for participants to use, so leveraging their customer base was essential in reaching participants that tested positive within this eligibility window. Study information became available to those who tested positive during their virtual testing appointment through the eMed customer call center, as well as via follow up text messages. This specific strategy has proven successful in enhancing recruitment. 
A challenge we faced was that recruitment solely through this partnership created a bias in the cohort, since it only included customers that purchased their own test kit initially. Since this is one of many companies offering tests and most individuals self test at home and do not report it, we were missing a large subset of this population. To overcome this, we included a wider, organic social media campaign to allow enrollment of anyone, anywhere in the U.S. to join if they have tested positive within the past 48 hours. In doing so we have seen a significant boost in enrollment, although this is difficult to separate this boost from the large increase in COVID-19 caseloads in the U.S. during the fall months.  
Social media outreach 
In the dynamic landscape of digital clinical trials, harnessing the potential of social media outreach has emerged as a transformative strategy. By leveraging recruitment material approved by Institutional Review Boards (IRB), it can be ensured that this content is not only compliant but also ethical and informative. 
Paid social campaigns
Through the use of Meta's ad platform, we have run paid campaigns to support recruitment goals for several of our studies, including PROGRESS, DETECT, and PowerMom. 
Through this process, we have developed the following key learnings and best practices: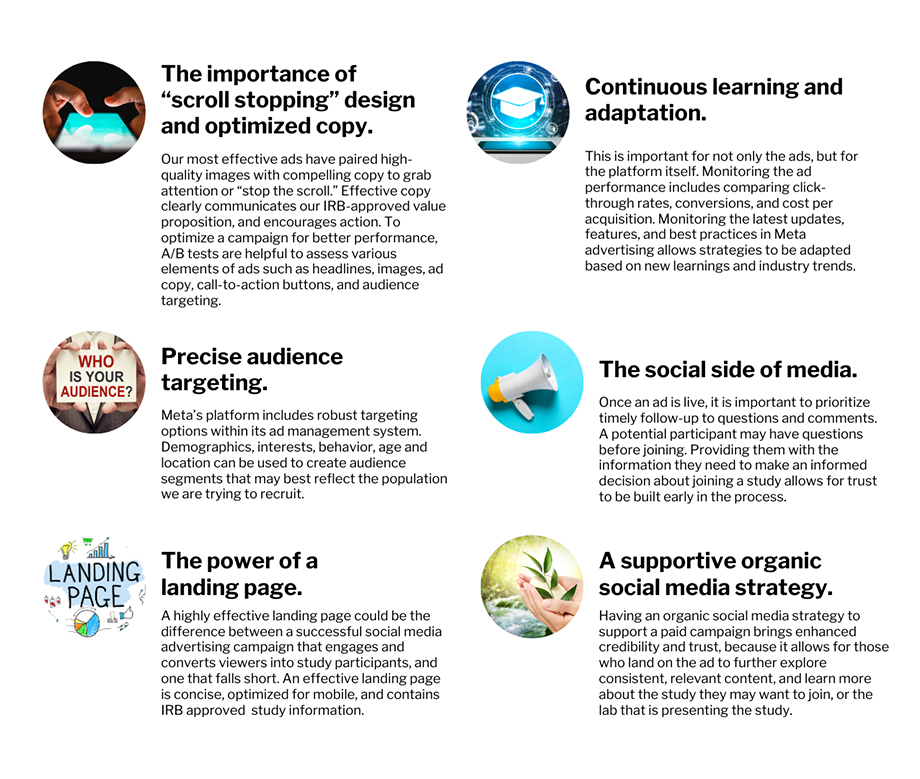 Organic social campaigns 
An organic social media campaign refers to the use of social media channels without utilizing paid advertising. Widely used as an awareness tactic on its own, organic social campaigns can become a powerful tool when paired with the aforementioned strategy of strategic partnerships. 
Earlier we discussed how we are working together with eMed to learn more about COVID-19. Pairing an organic social media campaign with outreach efforts derived from our partnership has led to a boost in enrollment. Both Scripps Research Digital Trials Center and eMed have credibility in being valid and reliable sources that are speaking about the topic of COVID-19. In doing so trust has been established, paving the way for such an organic strategy to be successful. 
We have also discussed how we are working together to learn more about maternal health. A specific tool that has been helpful in building community in this realm is Twitter Chats. These forums have been especially impactful during times that are important to the community, such as Black Maternal Health Week. During this week, we participated in a Black Maternal Health Week chat hosted by the Black Mamas Matter Alliance. On average during the week before this chat, our tweets have had an organic reach of about 100 impressions each, which refers to the number of people who saw the Tweet. During Black Maternal Health Week, our organic reach was as high as 2,135 impressions. While this method helps to build awareness more than it does drive recruitment, it illustrates the importance of meeting those in the communities that we want to reach where they are. 
While organic social campaigns are effective in building awareness and trust, another impactful strategy we've implemented is the Digital Trials Center certificate program, which combines community engagement with continued education. This program not only offers unique incentives to motivate individuals to take part in our studies but also includes an organic social strategy to further promote the commitment of participants to learn more about health science.
Digital Trials Center certificate program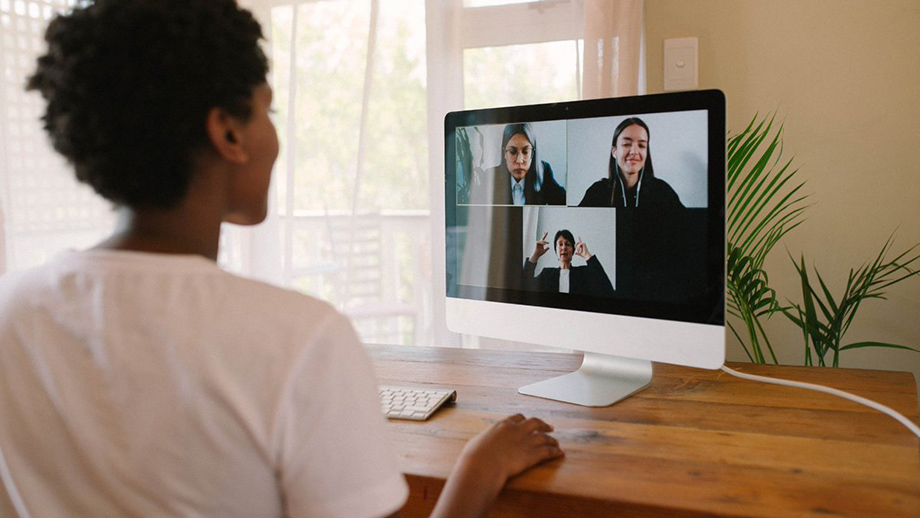 Offering incentives is helpful in motivating people to take part in research. The value of incentives can be perceived in different ways. While the most common incentive is cash, incentives can also focus on personal, social or professional recognition, which may offer a more meaningful and lasting effect for some people.
Our fresh approach to incentivisation pairs community engagement with continued education. The Digital Trials Center certificate program (DTC-CP) includes five modules that cover the history of health research, along with the functions and goals of the DTC in general. Those participating in the program receive a signed certificate by Dr. Eric Topol, the Director and Founder of Scripps Research Translational Institute and Katie Baca-Motes, Senior Director of Strategic Initiatives. They also receive a digital badge for use on social media platforms to show their commitment to learning more about health science, which serves as an additional organic social strategy. Some of the graduates included the program certificate on their resume in pursuit of future employment or higher education.
To date, we have had over 400 graduates from our DTC-CP. Within the study featured in this program, 10% of graduates go on to enroll in one of the open studies highlighted in the course. This program is hosted on Google Classroom, a free educational learning system, demonstrating its cost-effectiveness as a recruitment tool.
Upcoming in Part 2: Protocol adherence and long-term retention
Upcoming in Part 2 of this blog series, we will uncover how maximizing participant retention through digital engagement strategies ensures that digital clinical trials not only enroll diverse participants but also retain them throughout the research journey.