Authors: Lauren Serpico, Jeff Pawelek, Stuti Jaiswal – 
In Part 1 of this blog series on sleep medicine, we introduced how advancements in digital health technology have created new approaches to better understand sleep and sleep disorders, which have been linked to many serious chronic diseases. 
Learn More About Your Sleep, From the Comfort of Your Own Bed
The technology that goes into consumer-focused wearable devices is in constant evolution. Today, most wrist-worn activity trackers and smartphone apps track changes in activity and behaviors that serve as a proxy for measuring sleep. These proxy measurements are typically driven by an accelerometer (a tool that measures physical activity through movement) and a photoplethysmogram sensor (a tool that measures changes in blood volume through an optical sensor). Together, these two sensors provide several proxy measurements that researchers use to analyze sleep behaviors, such as average sleep duration, the variability of sleep duration over time, and how much time is spent awake after initially falling asleep.  
One in five Americans reported using a smartwatch or activity tracker in 2020, so tapping into thousands of devices to gather large volumes of sleep data is an increasingly feasible concept as device adoption continues to rise [1]. Particularly as an aftereffect of COVID precautions, fully remote research opportunities where the entire study can be conducted without the need for in-person study visits is an attractive option for both researchers and study participants. The fully remote research model can also be used to reach diverse and rural communities to participate in research, which can lead to larger sample sizes that more closely represents the patient community as a whole.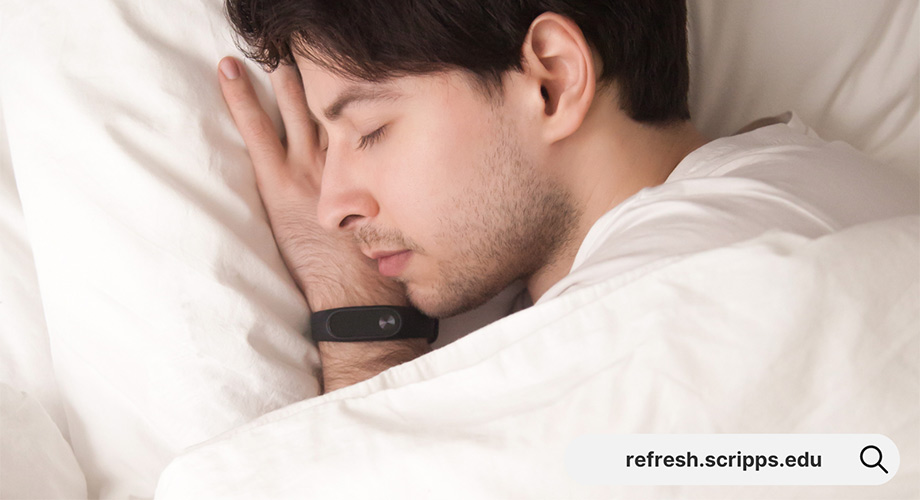 The Power of Longitudinal Data Collection 
One of the most powerful aspects of using cloud-based technology to collect health data is the ability to collect longitudinal data over an extended period of time without placing extra burden on study participants. Because wearable data is collected continuously and passively, participants can go through their daily routines in their natural environment while researchers are better equipped to identify trends and patterns that would otherwise not be possible with pre-determined, periodic in-person study visits.   
Longitudinal studies allow researchers to observe participants over time. Advantages of collecting longitudinal data include the ability to establish a sequence of events, follow change over time, and minimize recall bias from study participants [2]. Participant drop-out and incomplete follow-up are common problems with long-term clinical studies, but with the "set it and forget it" convenience of wearables and passive data collection, such problems can be addressed with targeted engagement strategies, including the return of personalized health information that is deemed valuable to study participants [2].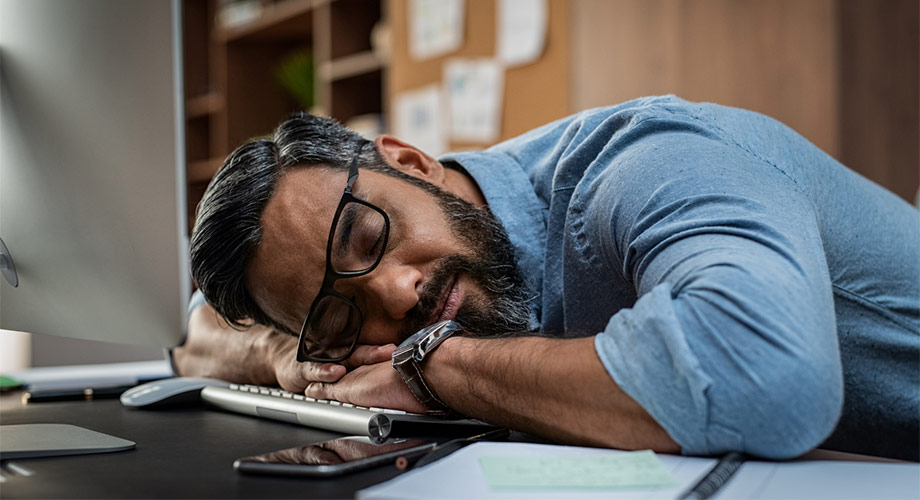 REFRESH: REsearch FRamework Exploring Sleep Health
The Scripps Research Digital Trials Center is dedicated to exploring sleep and sleep disorders through a fully remote research platform called REFRESH (REsearch FRamework Exploring Sleep Health). As was discussed in Part 1 of this series, many aspects of sleep are still poorly understood by doctors and scientists because studying sleep has traditionally required expensive laboratories and cumbersome equipment. But, popular personal digital devices like smartwatches and fitness wearables now make it possible to participate in important sleep research from the comfort of your own bed. 
REFRESH is addressing some of the most pressing questions about sleep with the use of a fully remote research platform and various digital health technologies. Some of the study questions include:
Does the return of wearable data to study participants improve objective or subjective sleep measurements?

For study participants with obstructive sleep apnea, are there distinct data patterns from wearables?

How does a participant's recall of sleep duration align with objective sleep data from the wearable device?

Do changes in sleep associate with changes in mood and stress?

How does sleep change over time?

How do gender-based differences in sleep impact health outcomes?
Currently, REFRESH includes self-report surveys, bi-weekly check-ins using a smartphone app, and activity and sleep data from a wrist-worn wearable device. In the future, study participants can look forward to visualizing their sleep data as our scientists continue their efforts on this important research platform. To learn more about REFRESH, visit refresh.scripps.edu.