Authors: Katie Quartuccio, Danielle Chiang and Jeff Pawelek
The Scripps Research Digital Trials Center emerged during a pivotal shift from a site-centric clinical research approach to a site-less, participant-centric model that applies cutting-edge digital health technologies. Remote biomarker monitoring, biosampling, and other connected digital health tools are used to address some of the nation's most pressing health problems. A core tenet of the Digital Trials Center maintains a focus on diversity and inclusivity, particularly for individuals who are typically underrepresented in biomedical research (UBR), in an effort to address disparities and inequalities that exist throughout medical research and healthcare. Digital health technology offers novel ways to engage, inform, and include anyone from anywhere to partner with the research community and re-defines the relationship between study participants and scientists. With expertise across a spectrum of scientific domains, the Digital Trials Center is constantly exploring new methods and approaches that allow us to broaden the types of research questions we can ask while delivering an engaging experience to our participants.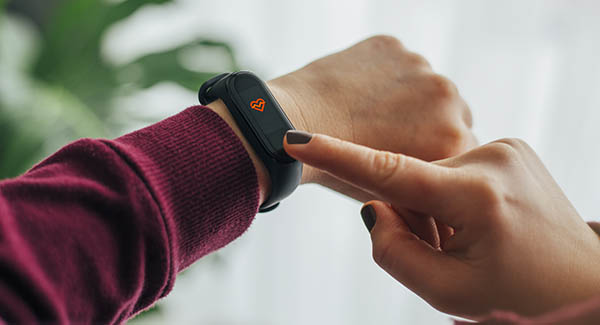 Advances in digital health technology are helping shape the future of clinical trials.
Leveraging Digital Health to Advance Clinical Research
Key elements of digital health include participant-facing technologies such as apps, devices, and sensors that make it easier for individuals to interact with and understand their personal health. Direct-to-consumer genetic tests, remote medical monitoring, fitness trackers, and other wearables have cultivated a digital health ecosystem that stands to elevate health literacy by transforming advanced medical technologies into user-friendly interfaces. As more people seek tech savvy ways to gain deeper insights into their health, the individualized healthcare concept known as precision medicine will continue to be integrated within the healthcare industry. 
The original model of centralized, hospital-based clinical research often places impractical burdens on study participants and propagates long standing disparities in healthcare [1]. The centralized research model generally requires study participants to: 
Live near a dedicated research study site

Have reliable and affordable transportation to the research team and study locations

Attend periodic visits at a hospital, laboratory, or clinic during office hours
As a result, clinical research findings are often based on a relatively small, poorly representative group of study participants that are able to meet these requirements. On top of these challenges, it is common for study participants to receive minimal feedback (if any) about their health during the course of the study despite evidence suggesting bidirectional sharing of health information can improve the researcher-participant relationship, accuracy of health information, and medical safety — all of which lead to a more informed and engaged study participant [2-4].
Evolving the Digital Research Study
The mHealth Screening to Prevent Strokes (mSToPS) study was one of the first successfully completed and published studies to 1) use internet-based communications to invite, inform, and consent individuals to participate in the study on a national level (i.e., site-less enrollment); and 2) retrieve data from a wearable sensor capable of continuous at-home monitoring to detect a medical abnormality — in this case the use of an electrocardiogram patch worn on the skin to monitor the presence of atrial fibrillation [5]. The experiences of the mSToPs study laid the groundwork for future study designs that integrate multiple elements of the modern digital clinical trial, including but not limited to:
Novel online communication methods to reach more individuals who are underrepresented in biomedical research (UBR)

Remote enrollment to open new ways to participate in research

Use of commercially available wearable sensors to enable passive and continuous collection of health data

Smartphone-based health surveys

At-home biosample collections (e.g. saliva, urine, blood, stool) to assess specific health parameters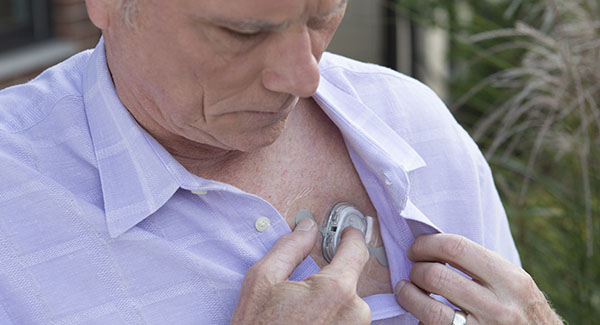 The mSToPS study used the FDA approved wireless iRhythm Zio®XT patch for ECG screening.
Recently featured in Scripps Research Magazine, the PRediction Of Glycemic RESponse Study or PROGRESS is a real-world example of an intensive digital research study that builds on many concepts introduced by mSToPs while also pushing the boundaries of a site-less study design. PROGRESS, which is focused on precision nutrition — an emerging field that examines, at the individual level, how food impacts the human body in regards to health and disease — incorporates several participant activities that are meant to be self-administered in their own home. Ensuring the best participant experience (safety, comfort, and low-burden) for biosample collection, for example, required testing and selection of the most appropriate devices. 
This blog series will explore new technologies, novel methods, best practices, and real-world experiences that will help shape the future of digital clinical trials. The series will lead with the latest advancements in at-home biosampling – specifically, self-administered blood collection – to support clinical research.
Clark LT, Watkins L, Piña IL, Elmer M, Akinboboye O, Gorham M, Jamerson B, McCullough C, Pierre C, Polis AB, Puckrein G, Regnante JM. Increasing Diversity in Clinical Trials: Overcoming Critical Barriers. Curr Probl Cardiol. 2019 May;44(5):148-172. doi: 10.1016/j.cpcardiol.2018.11.002. Epub 2018 Nov 9. Erratum in: Curr Probl Cardiol. 2021 Mar;46(3):100647. PMID: 30545650.

Nebeker C, Leow AD, Moore RC. From Return of Information to Return of Value: Ethical Considerations when Sharing Individual-Level Research Data. J Alzheimers Dis. 2019;71(4):1081-1088. doi: 10.3233/JAD-190589. PMID: 31524169.

Gerard M, Fossa A, Folcarelli PH, Walker J, Bell SK. What Patients Value About Reading Visit Notes: A Qualitative Inquiry of Patient Experiences With Their Health Information. J Med Internet Res. 2017 Jul 14;19(7):e237. doi: 10.2196/jmir.7212. PMID: 28710055; PMCID: PMC5533943.

Bell SK, Gerard M, Fossa A, Delbanco T, Folcarelli PH, Sands KE, Sarnoff Lee B, Walker J. A patient feedback reporting tool for OpenNotes: implications for patient-clinician safety and quality partnerships. BMJ Qual Saf. 2017 Apr;26(4):312-322. doi: 10.1136/bmjqs-2016-006020. Epub 2016 Dec 13. PMID: 27965416.

Steinhubl SR, Waalen J, Edwards AM, Ariniello LM, Mehta RR, Ebner GS, Carter C, Baca-Motes K, Felicione E, Sarich T, Topol EJ. Effect of a Home-Based Wearable Continuous ECG Monitoring Patch on Detection of Undiagnosed Atrial Fibrillation: The mSToPS Randomized Clinical Trial. JAMA. 2018 Jul 10;320(2):146-155. doi: 10.1001/jama.2018.8102. PMID: 29998336; PMCID: PMC6583518.